While looking for a reliable removalist company around town there are several things that you need to look into. As this is not something ordinary finding a reliable Port Augusta removalist company because for the time being you have to entrust all of your valuables and precious belongings to the company en-route to your desired destination. So you have to be pretty cautious while making this decision as all of your valuables are literally going to be on stake. Here in this article, we are going to discuss a couple of things that you need to bear in mind while making this decision. Stick to them tightly and never compromise on your personal security along with the security of all of your belongings.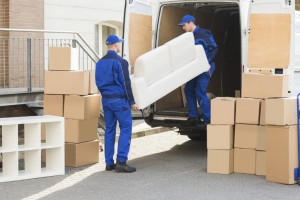 The overall status of the company:
While doing your research in collecting the data look into a couple of things pretty deep like have they got their depot or not? How long have they been around and how long have they been into the business. How much-satisfied clients do they have in their databases that are pretty happy with their services and willing to join them again if they ever need their services.
Price factor:
Another major consideration is the price factor. A lot of lads out there might think that the companies with the lowest price offers are the best ones which is a clear misconception. Being cheap is not at all a guarantee of being the best option. The companies that are exceptionally cheap must be doing some tricks like they could come up with some additional or hidden costs once the job is done and this could get fussy later on. Or they might be having the wrong insurance because if they are having the right and appropriate insurance and paying right amount of labor wages then they simply cannot offer such cheap rates. So be very wise while having the different quotes from different companies.
Staff:
Then you have to count on the staff as at the end of the day you have to counter and deal with them on the day of execution. Check if the staff is customer friendly, do they have proper uniforms and it is easy to recognize them where they belong to, and do they also have all the relevant equipment that will make their job much easier.
Advance Bookings:
And finally make an advance booking because in the summer season the companies are so much burdened with the advance bookings and people start booking months earlier. This would prevent you from any unwanted delays and would also clear the case from ambiguities. So when looking to make a move and finding a Port Augusta removalist company, always consider these aspects and only then make a choice.
Our Services