As professional Cairns Removalists, it is our foundation of knowledge & experience that gives us the ability to satisfy every clients requirements from start to finish, whether it is furniture removals, vehicle transport, your delicate piano or backloading removals.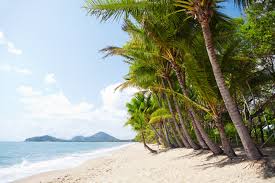 United Movers hold a firm top position in the moving business and plan to remain the best. Our solid quality administration is perceived by our evacuation benefits deliberately found all around Australia, and the Cairns removalists are nevertheless only one of them.
Removalists in Cairns maintain the best qualities in moving organization benchmarks guaranteeing you of a hassle-free move. The Cairns removalists benefit takes into account all towns and territories in and around the city and also neighbouring urban communities including:
We have faith in the client continually starting things out. Our online portal is available to you giving you vitals connects to essential data for your Cairns removalists and additionally a free online citation shape, which once filled, will be sent back to you with a cost assessment for the evacuation benefit.
Cairns to Sydney Removals
Cairns to Brisbane Removals
Cairns to Sunshine Coast Removals
Cairns to Melbourne Removals among others.
Second to none, we believe in the customer always coming first. Our online portal is at your disposal providing you with vitals links to crucial information for your Cairns removalists as well as a free online quotation form, which once filled, will be sent back to you with a cost estimate for the removal service.
For your benefit, go through the following list to make sure you cover all the bases:
1. Perform a background check on at least three available moving companies in your locale.
2. Make sure to create an inventory of the items you intend to transport to the new address.
3. Wrap all items accordingly, taking extra care while handling breakable items such as glasses and pack all items into strong boxes. Be sure to label the box with the content and in which room the box will be placed upon arrival.
To transport your belongings from your current office or home address to your new one, get in touch with our Cairns Removalists, and get started on your Cairns Removals. We also offer vehicle transportation services if necessary and backloading services for those urgent (sometimes forgotten) items. Trust the professionals and get the job done.
Cairns Removalists
Our Services