As professional Port Kembla to Melbourne Removalists, it is our foundation of knowledge & experience that gives us the ability to satisfy every clients requirements from start to finish, whether it is furniture removals, vehicle transport, your delicate piano or backloading removals.
We understand that word of mouth is by far the most powerful advertising and marketing tool, and this is why we take pride in continually providing the best interstate furniture removalist services, to every client, at the best costs possible.
Port Kembla to Melbourne Removalists Reviews: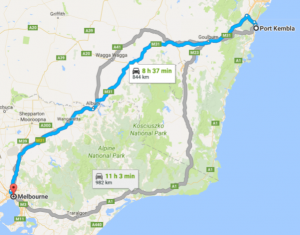 I found your company online, after being told to search to backloading removalist's by some friends. I found your pricing to be very competitive when compared to others quotes. The person I had 90% of my contact with was very helpful, even when I may have been asking stupid questions or annoying ones, he kept answering them all in the best way he could, which made the transition of my move from Port Kembla to Melbourne a lot smoother and less stressful for me. The removalists contacted me twice before picking my goods up and arranged all details with the person who was going to be onsite, as I was already half way to my new home then and had arranged for a family member to meet them. I was happy with all of it, the customer service provided helped to ease my stress in choosing the right removalists, the removalists that were in the truck were very reliable from what contact I had with them. Once they had completed the collection whatever could not be transported due to safety issues (which was only one item) they informed my family member and advised it would be left at the storage location and when unloading at my new residence they were very hardworking and made sure all marked items went into the correct rooms and if something was not marked they asked where it was to go. Very happy with the service I received. Only other comments I have is that I will definitely be passing on the details of United to any of my friends and family looking at making a move to see if your company can make that difference in their move, as you did with mine.
Bronwyn.
Port Kembla to Melbourne Removalists
Our Services